Mountain Kids! loved our
Plein-Air
Arts and Crafts week! We focused on the simplicity of nature journaling while hiking beautiful trails, diving into color combinations while water coloring, and even guided acrylic paints onto canvases by the end of the week!
Our group's favorite destination was
Tsankawi
, where we tried our skills at landscape sketching. We challenged our group to complete the designated one-mile loop and were soon met by an abundance of chilly raindrops that promptly steered us into Tsankawi's impressive cliff-side caves. Don't fret, our Mountain Kids! were safe and dry, imagining what life was like for the people that lived here.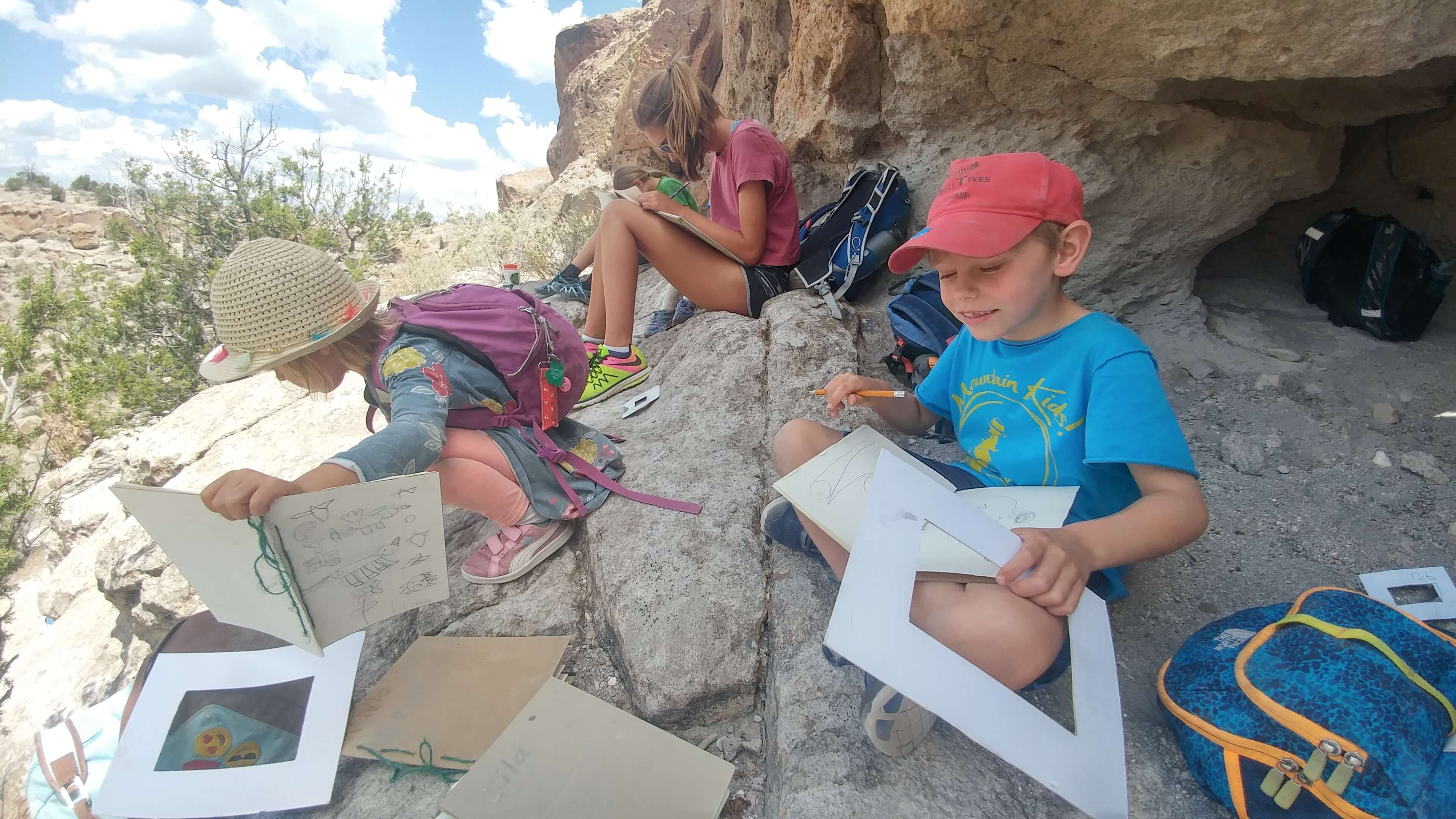 On Friday we ground different rocks and minerals into fine powder creating earth-based paint. With a rekindled understanding of how much material mother nature provides, we even harvested yucca stalks and engineered our own trailside paint brushes.
These campers were so eager to churn their creative juices this week – the resulting masterpieces were wonderful. What a fantastic week of plein air art!
For upcoming camps, please check out our Programs page!