Programs

Mountain Biking Camp!
August 2

-

August 6

$395 – $575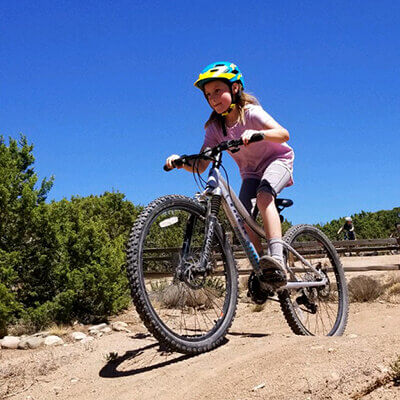 August 2-6 | Ages 8-13
8:30–3:30 | Early & After Camp Available
Monday-Thursday $395 | Mon-Fri $475 | Mon-Fri (8-5:30) $575 + tax
Challenge Level:

Whether you are a beginner or an intermediate rider, grab your mountain bike and get tuned up for some riding adventures! Riders will learn tips for riding single track, trail etiquette, and riding smart. We will ride at La Tierra where there is plenty of single-track and a great flow track full of whoop-de-doos and yehaws.  We will split the group according to age and skill. If we get some really hot days, we will reward ourselves by heading to a cool, watery location!
Scholarship Application
Related Programs