What a great way to kick off summer for the Eagles – our 9-12 year old campers! On Day one we rode at La Tierra where we tackled the Flow Trail, climbs to and from the trail, and then the pump track at Alto Park.  We talked about specific skills for climbing, descending, braking and turning.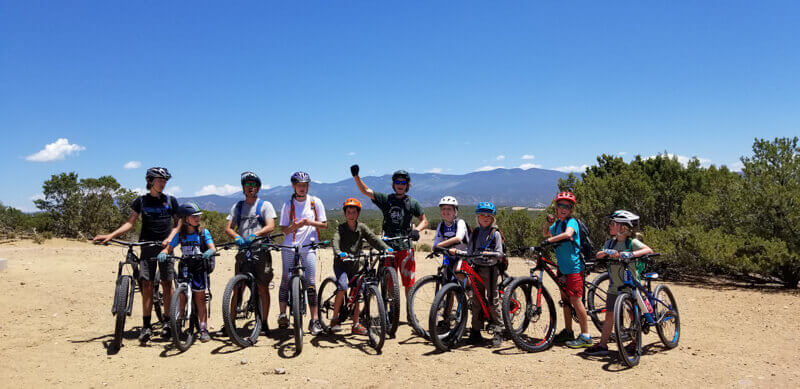 On our second day we rode Dale Ball, which was short and sweet!  Day three took us up to the Rift Valley Trail south of Taos. It was a long drive, but we had fun playing games along the way, and the views and riding were worth it!  We also had time for a dip in the Rio Grande, which was a treat!
On Day four we checked out the Oak Flats campground in the Tijeras District on the east side of the Sandias.  It was perfect riding. At 7000ish feet, we rode through a ponderosa forest, which was a bit cooler than previous rides, and the trails were a combination of beautiful smoothness with a few technical spots to challenge our skills.
We are so proud of these campers for all the hard work they put into riding, and the fun they had!  Apparently, hard work and fun go hand-in-hand and provide great learning and growth for kids exploring their limits.