Programs

Wilderness Skills with Campout
June 3

-

June 7

$395 – $460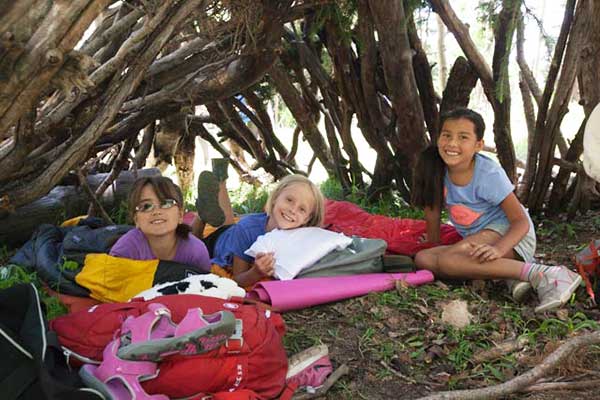 June 3-7 | Ages 9-13
8:30–4pm | Early & After Care Available | Overnight campout in survival shelters
Mon-Thur $395 | Mon-Fri $460 | + Tax | All Materials & Transportation Included
Challenge Level:
During this week we will explore survival basics: fire, water and survival shelters.  We will emphasize making an effective survival shelter which we will sleep outside in during our overnight campout.
Our exploration of modern and primitive fire making techniques (hand drill & bow drill) will emphasize safety and reverence for our forests. Campers will also learn how to purify mountain water using a variety of techniques.
On our hikes we will orient to the four directions, read topographic maps, and look for landmarks as we hike and explore wild places. We will find time to run and play, and time to sit quietly and enjoy nature.  Our evening around the campfire will find us singing, telling stories, jokes and gobbling up a delicious campfire made meal!
Related Programs