Programs

Mountain Girls!
September 24

-

November 26

$350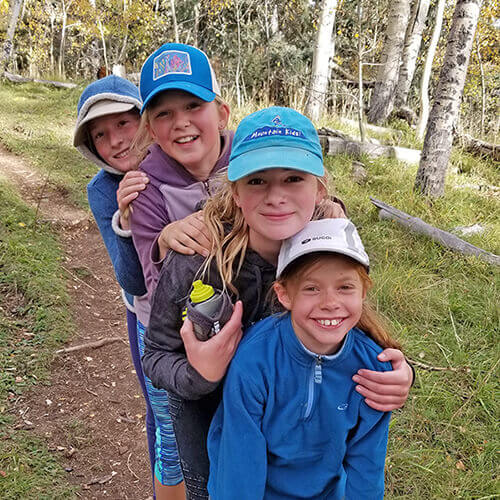 Mondays and/or Thursdays | Ages 10-15
3:30/4-6:30 (time adjusted seasonally and for school schedules)
September 17 – November 19
Drop-off and pick-up at local trail heads
Challenge Level:
Mountain Girls provides girls ages 10-15 with an opportunity to build confidence, positive relationships, health, leadership, and a love of nature through outdoor activities (hiking, mountain biking, wilderness skills, backpacking, games, art, and journalling).
Discussions and journaling will build self awareness, while challenging activities such as biking and hiking build confidence. Girls will be split into age-appropriate groups and will choose a group goal to work towards.
COVID-safe practices will be enforced. Masks and frequent hand-sanitizing required by all children and staff. Adult: Camper Ratio is 1:5
Fall Tuition: $350 + tax.
Optional: Girls Backpacking Trip $285 + tax
Scholarship Applications due Sept 18th Apply Early! Application here.
Related Programs