Programs

Bikes and Boats!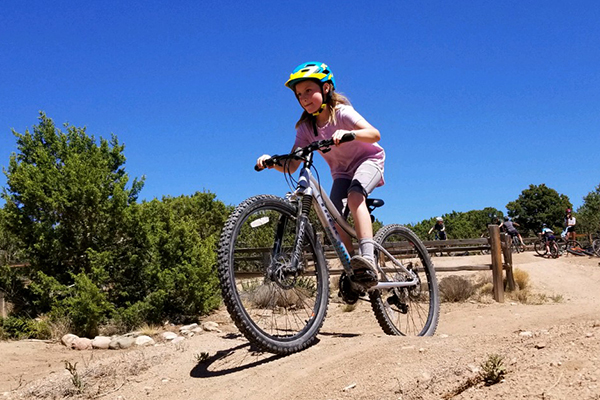 June 8-12 | Ages 8-12 (Wednesday overnight at Abiquiu Lake)
8:30–3:30 | Early & After Care Available
Campers need their own Mountain Bike & Helmet, plus camping equipment (Tent-sharing encouraged)
Challenge Level:
This fun-filled camp offers time on mountain bikes, in kayaks and hiking on trails. We will spend two days mountain biking and learning new skills, and two days at Abiquiu Lake camping, swimming and kayaking. Campers will build skills, confidence and learn team work as we learn and play together and have a blast in the summer sun! A sunshirt, hat and strong sunscreen are essential for Abiquiu lake overnight.
Registration Begins Feb 21
Related Programs